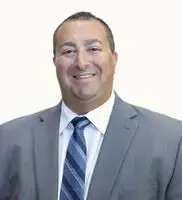 Dr. Erik Dranoff is a licensed psychologist who divides his professional time and focus between clinical practice, professional service, teaching, and research. His clinical practice is focused in the areas of psychological, neuropsychological, and forensic evaluation for children, adolescents, and adults. Dr. Dranoff's approach to assessment is comprehensive, scientifically driven, and adheres to the highest practice and ethical standards in the field of professional psychology.

Dr. Dranoff graduated with highest honors in Psychology from Rutgers University and went on to complete his Ph.D. in Clinical Psychology from Fairleigh Dickinson University. During his doctoral training, he obtained a strong foundation in the area of psychological assessment with children, adolescents, and adults at Four Winds Hospital and specialized training in neuropsychology at Rehabilitation Specialists. Dr. Dranoff completed his pre-doctoral internship at Woodhull Medical and Mental Health Center in Brooklyn, New York where he received broad training with an inpatient and outpatient hospital population. His doctoral program and internship training are both fully accredited by the American Psychological Association.

After Dr. Dranoff earned his doctorate, he completed the postdoctoral fellowship at the Northern Regional Diagnostic Center for Child Abuse and Neglect within Hackensack Medical Center where he obtained specialized training in the area of forensic mental health assessment. As part of the fellowship year, Dr. Dranoff completed the postdoctoral certificate programs in family-civil and criminal forensic psychology at Montclair State University.

In addition to his clinical work, Dr. Dranoff is invested in teaching and research. He holds an academic appointment at Seton Hall University where he teaches a wide range of undergraduate classes. Complementing his teaching responsibilities, Dr. Dranoff conducts research in the area of judgment and decision-making in adolescents for the prevention bullying, sexual harassment and violence.

Dr. Dranoff is highly committed to advancing and protecting the integrity of professional psychology. He is an active member of the New Jersey Psychological Association and is a board member of the Committee of Legislative Affairs (COLA). Dr. Dranoff frequently attends political events and meetings aimed at advocating for the interests of New Jersey psychologists and other mental health professionals.