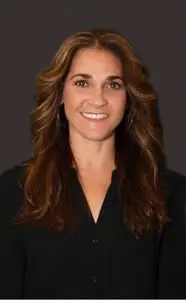 Dr. Julie Potischman is a Licensed Clinical Psychotherapist and a partner of Roseland Psychotherapy Associates. She has over 25 years of experience counseling children, adolescents, adults, couples, and families. During her counseling sessions, she creates a safe environment for her clients to more easily express themselves and grow as people. Julie has worked in many settings including hospitals, partial day programs, and outpatient therapy settings.

After receiving her master's degree from Seton Hall University, she went on to train as a Cognitive Behavioral Therapist (CBT*) where she learned to help clients better understand and deal with the negative thoughts that affect them each day. In addition to being Nationally Board Certified and Licensed as a Professional Counselor, Julie is a Certified Sex Therapist and holds a PhD as a Clinical Sexologist. This concentration offers Julie the opportunity to work more closely with individuals and couples who have sexual issues, dysfunctions, intimacy concerns, affairs, and or want to connect on deeper levels. Julie is also a member of the American Association of Sexuality Educators, Counselors, and Therapists (AASECT).

Julie has appeared on WWOR My 9 TV, was interviewed by Deidre Hughey from WCOM 103.5, and was featured on Rachaelray.com and North Jersey Woman Magazine.
*Cognitive behavioral therapy (CBT) restructures the way people think in the hopes of changing the way people feel. Studies have shown that CBT is an extremely effective way of treating disorders such as anxiety and depression.

425 Eagle Rock Ave Suite 103
Roseland, N.J. 07068
(973) 226-1505 x 3