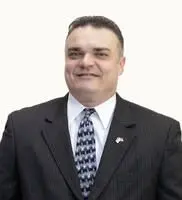 Peter E. Lawson, MA, LPC is a Licensed Professional Counselor since 2005. He is experienced with working with diverse populations over his 14 years as a clinician. Peter has experience with crisis interventions, adolescents, families, trauma, and adoption. One of Peter's goals is to facilitate individuals to grow and empower them to live their best lives.
Peter is proficient with working with adolescents with depression, anxiety, and behavioral problems. He also has knowledgeable skill with couples and family therapy. He works directly to focus on issues at hand and finding solutions that work for specific situations as they relate to the family or couple. Peter utilizes cognitive behavioral techniques, solution-focused therapy as well as brief and time effective interventions to help those dealing with a spectrum of disorders and issues. Peter has worked with numerous children for the foster care system as well as being a supervisor with Children's Mobile Response.
Peter holds a Master of Arts Degree from William Paterson University in Clinical Psychology. Peter is a Licensed Professional Counselor by the State Board of Marriage and Family Therapy Examiners of the State of New Jersey. He is certified by The Rutgers School of Social Work in the Certificate Program in Adoption.