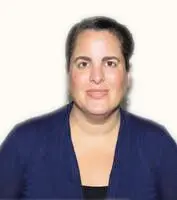 It can be difficult to find someone with whom you feel comfortable and confident in sharing your deeply personal feelings and experiences uncensored. Therapy is a safe place that is all about you. I am your partner and guide. My compassionate, relatable, humorous nature will help to put you at ease so we can get to the root of your issues.
My aim is to help my clients make the changes they need to increase their self-awareness and the way they relate to challenging people, situations, and relationships. I use an eclectic, psychodynamic approach in my work. This means that I am very interactive and I focus on how your life experience has impacted who you are and how you operate in the world. This approach helps to establish long-term results. In the interim, we will work to solve immediate problems and concerns. I use various techniques tailored to each individual to uncover patterns and break them. My specialties include LGBTQ individuals and adults with depression, anxiety, anger and related issues. I welcome couples and will work to deepen your understanding of your partner, to improve communication and to foster acceptance of one another. I look forward to meeting you!
Susan is a Licensed Clincial Social Worker who received her Masters in Social Work from NYU.